Consideration
A Brief Affair |
1 hour … $700
Sensual Rendezvous | 1.5 hours…$1000 (Recommended for New Suitors)
Passionate Escape | 2 hours … $1300
Longing for More | 3 hours … $1800
Lust for Life | 4 hours … $2300
Decadent Tryst | 6 hours … $3200
Magical Overnight | 12 hours … $5000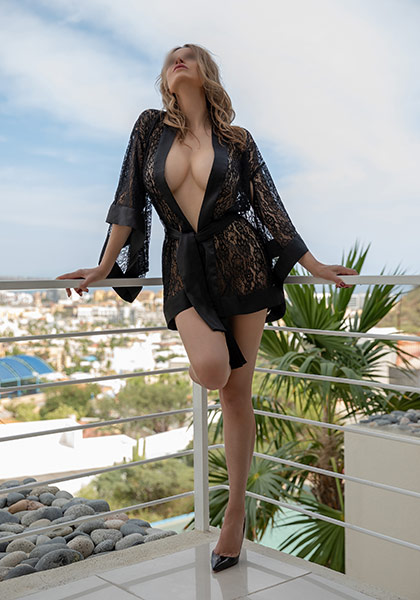 Touring
A Brief Affair |
1 hour … $800
Sensual Rendezvous | 1.5 hours … $ 1200
Passionate Escape | 2 hours … $1500
Longing for More | 3 hours … $2000
Lust for Life | 4 hours … $2500
Decadent Tryst | 6 hours … $3600
Magical Overnight | 12 hours … $5200
Book Now
Bespoke
Packages

COUPLES
I absolutely LOVE meeting with adventurous couples who are looking to add a little spice to their love life! (add $500)

EXTENDED BOOKINGS
When a few hours aren't quite enough, I'm happy to offer extended engagements like overnights, travel dates, fly-me-to-you, and monthly arrangements.
A 50% deposit and one week advance notice required for travel dates, as well as a 4-hour minimum for Domestic Travel, and 12 hours / overnight minimum for International.
For my utmost comfort during travel dates, I expect all accommodations to be of exceptional quality and covered in full, including first-class airfare roundtrip, 4 or 5 star hotel, transfers/transportation, and dining. When all the details are properly taken care of, I can give my full and undivided attention to making sure you enjoy ever minute of our tantalizing time together..

SKI PACKAGE
As an avid skier, I would love to spend an afternoon or even a weekend on the slopes with a like-minded gentleman! Just imagine us enjoying a few hours playing in the snow, followed by a hearty dinner, drinks, and some much-needed relaxation in private.
Skiing + Dinner & Dessert (4-6 Hours)
Skiing + Overnight Rendezvous (12 Hours)
A Full Day (24 Hours)
A Snowy Weekend (48 Hours)
Contact me for details.
Note about Outcalls: Available to upscale locations only – private residences and 4 or 5 star hotels.